Have you considered going to a specialist sports chiropractor for your injury or fitness maintenance and injury-prevention program? The latest science proves that natural, non-invasive chiropractic care is a highly effective treatment for athletes and sports aficionados of all types, and the team at Longueville Road Chiropractic Centre (LRCC) have the hands-on experience and specialist training to help.
Could a good Sydney sports chiro help you?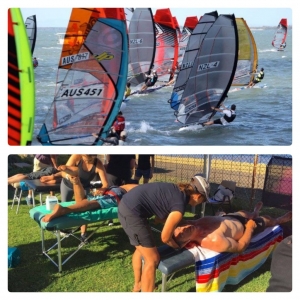 Injury is something every new or seasoned amateur and professional athlete is well acquainted with – but not every injury or issue needs to be treated solely with drugs or surgery. Research also shows that a sports chiropractor can help with improving endurance, strength, agility, muscle balance and injury minimisation and prevention.
Are you an athlete looking to bolster your fitness and maintenance program? Are you suffering from an acute, chronic or developing sports injury, such as:
Sudden pain?
Swelling?
Difficulty bearing weight?
Nerve irritation?
Restricted movement?
Limb weakness?
Visible bone/joint problem?
Sprain/strain?
Fracture/dislocation?
At LRCC, we pride ourselves on being a sports chiropractor Sydney athletes like you can turn to not only for injury but also enhanced performance, flexibility and shortened recovery time. We're always looking to deepen our knowledge and understanding of the injuries, niggles and concerns that are unique to the sporting world, including addressing the underlying imbalances and weaknesses that may be underlining your visit. Our seasoned sports chiropractors can also offer support in the form of nutritional, hydration and supplementation advice, other ongoing guidance to help optimise your performance, recovery and success, and referrals for further assistance including medical imaging.
Searching for a trusted sports chiropractor near me with specialised ongoing learning and years of hands-on experience? We aim to be the perfect fit for every amateur or professional athlete's active lifestyle and unique goals, so that you can take your game to the next level.
Why visit our Sydney sports chiro?
Studies show that while regular athletic activity is extremely rewarding and beneficial, special attention to your body and the proper treatment of sports injuries is critical. With personalised chiropractic services adapted to your needs, body and complaint, Longueville Road Chiropractic Centre can help reduce your pain, speed up your recovery, and prevent problems from recurring.
Non-Invasive: Drugs and surgery can be unavoidable for some athletes, but non-invasive sports chiropractic medicine can help in the vast majority of cases. As a sports chiropractor, LRCC is experienced in working with athletes of all types in alignment, structural correction and related non-invasive therapeutic approaches.
Improved Performance: Our skilled mobility and athletic performance chiropractors work with amateur and even professional athletes in areas that go far beyond treatment of injury. Improve hand-eye coordination, range of motion, flexibility and other performance enhancers with our help.
Faster Recovery: Whether you have an acute or chronic injury, a minor niggle or the desire for enhanced athletic performance, a sports chiropractor can mean a faster recovery, reduced pain and a better-prepared body and mind so you can focus on the sports and activities you love best.
The sports chiropractor Sydney athletes trust
Ready to book your first appointment? Whether you're a professional athlete or a keen amateur, tapping into the skill and hands-on experience of the team at Longueville Road Chiropractic Centre is as easy as sending an enquiry or calling our friendly North Shore Sydney chiropractors, we can't wait to hear from you!
https://www.lrcc.com.au/wp-content/uploads/2022/10/sports-chiropractor-sydney.jpg
668
1000
lrcc
https://www.lrcc.com.au/wp-content/uploads/2019/03/LRCC-Logo_CMYK-340-156.jpg
lrcc
2022-10-18 03:01:22
2022-10-18 22:39:18
Sports Chiropractor Sydney